60-88 Cremorne Street, Cremorne
Client: Arthur Land Pty Ltd
Project type: Evidence / Mixed Use
Stakeholders: City of Yarra
Value: $68 million
Services provided: Expert witness / advocacy

Images courtesy of ARM Architecture
The project
Cremorne may have once been an industrial suburb, but in the last few decades it's become an increasingly sought-after residential postcode. Locals are fiercely protective of Cremorne's neighbourhood atmosphere – and for this reason, they actively opposed a development application for a new seven-level office building on Cremorne Street.

Designed by HASSELL, the proposed building was created as a new hub for Seek's 900-strong workforce. On top of office space, it included drinking and dining spaces, a co-working hub and a gym – plus basement parking, and a publicly accessible plaza.

With residents arguing that the development was 'too big' and butted up against adjacent terrace housing, the City of Yarra initially knocked back the application. UPco was asked to appear as an expert witness when the project was escalated to VCAT.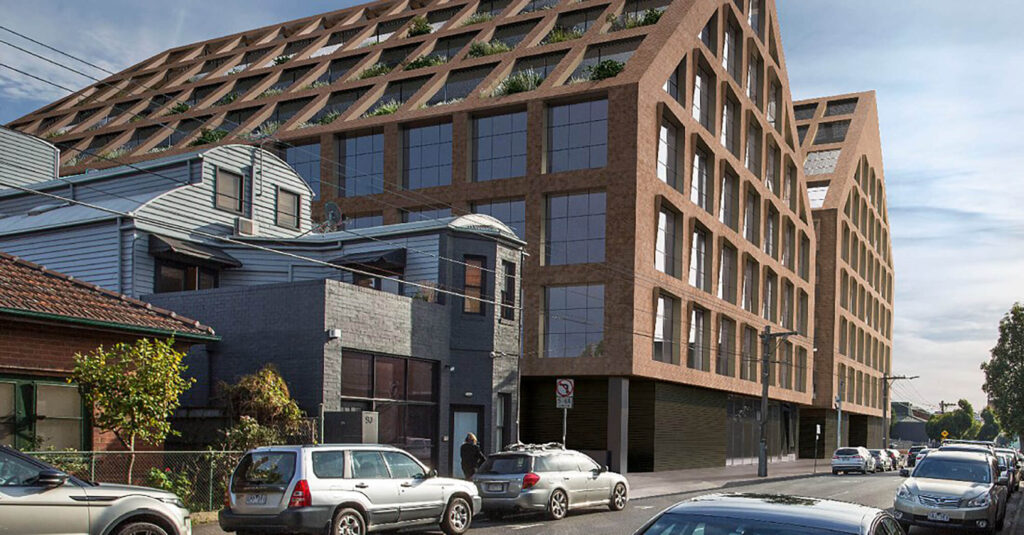 The challenge
Appearing as an expert witness requires a great degree of specific knowledge and the ability to balance different perspectives. In this case, UPco had to consider the City of Yarra's claims that the proposed building was too tall, would cause foreshadowing and had 'unreasonable visual bulk'. Council and neighbouring residential objectors had also expressed concerns about the area's narrow streets being able to accommodate the traffic generated by the development.

While considering these objections, UPco also took into account the carefully refined architectural aesthetic, which was inspired by the area's industrial heritage, and applies traditional materials in a contemporary way. We also took on board the strategic site selection, and the amenity and employment that the development would bring to Cremorne.
The outcome
Ultimately, and after a very well contested hearing, VCAT concluded that there was strong planning policy support for the proposal, particularly in the jobs it would bring to the area. They also found that "the overall scale and massing is founded in the area's physical character where large commercial/industrial built forms are juxtaposed with lower forms. It draws design cues from the important historical forms and character and adequately respects sensitive interfaces."

UPco is proud to have provided the expertise that allowed VCAT to reach this decision – and we are excited to see Cremorne continuing to evolve as the development takes shape.